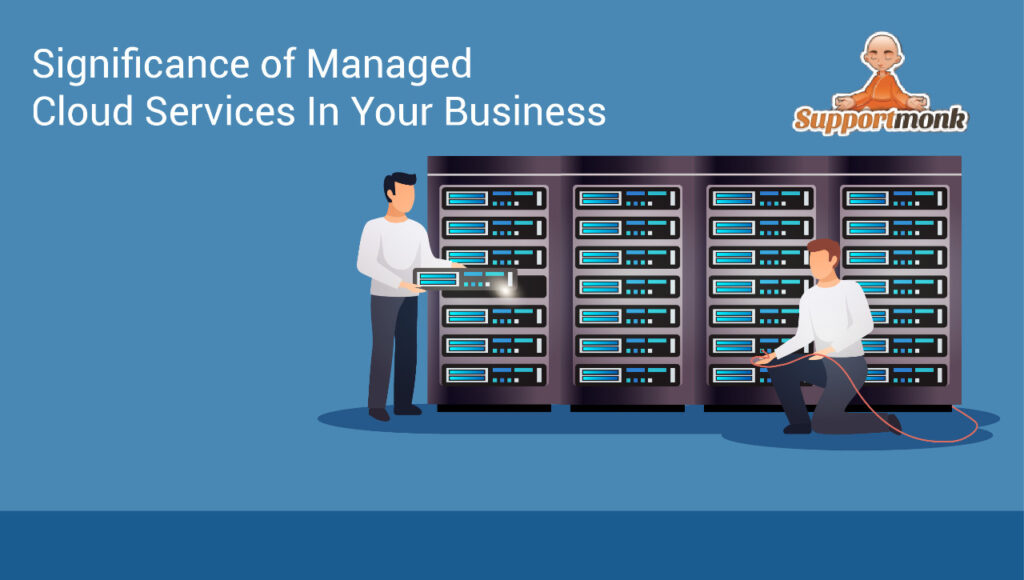 Global businesses are fast adapting to the changes in technology and to cope up with the competition from newer counterparts coming up with better technical innovations. It has been witnessed that the organizations that still hold on to traditional operational strategies and production technologies are swept away in this competitive business world. The only way out of this dilemma is to adopt technologies that help in boosting development pace and reduce manual effort and expense.
Now, the question is that is there a technology that significantly affects the capability and ROI of small or large scale companies, alike? Yes, there are many. But the most advanced and widely used is the managed cloud solutions. The age is labeled as the age of the cloud. Every technology and every domain are so deeply integrated with the cloud, thus remaining a powerful tool to manage your business more resourcefully and effectively.
In this era of technological evolution, managed cloud support services have emerged as an independent business industry. Hence, let's discuss the significance of managed cloud support services in your business.
Managed cloud services help you out with large-scale cost savings. Managing and maintaining a dedicated IT department is unnecessary and expensive for most companies. Outsourcing the IT services to companies providing managed cloud services can help you to reduce the cost and avail advanced IT solutions in need.
When you adapt to cloud services, you are opting for a futuristic solution to increase the ROI of your business. Cloud services are proven to continue to force the technology realm for the upcoming decades.
Managed cloud solutions offer you a converged infrastructure to ensure data security, network management, and a handful of other services. When opting for managed cloud services, your business can run smoothly without the necessity of investing in any such security options.
As cloud solutions offer a centralized data management system, your team can access the data and transfer information from anywhere in the globe. In the latest context of work from home, cloud-managed solutions offer a faster and reliable option to connect teams and secure data management.
Cloud services help you to manage data, management, execution, and maintenance under one umbrella. This will reduce ambiguity in the data processing.
Cloud services include a wide array of tools and solutions for IT infrastructure management. You can choose the best plan that exactly fits your requirement. In short, cloud services help you to pay only for what you require and what you use.
Round The Clock Assistance
Cloud services providers offer round the clock expert assistance for your processes. Once opted for a cloud management service from companies leading managed cloud services providing companies, you will never have downtimes or cut down as every cloud service provider ensures backup resources and 24/7 assistance.
Bottom Line
Being the best managed cloud support services in Kochi, Support Monk delivers you advanced solutions to manage your IT infrastructure at maximum efficiency and nominal cost. As one of the leading IT hub in India, Support Monk offers diversified solutions in could management to help you boost your ROI and to reduce human effort and infrastructure requirements.