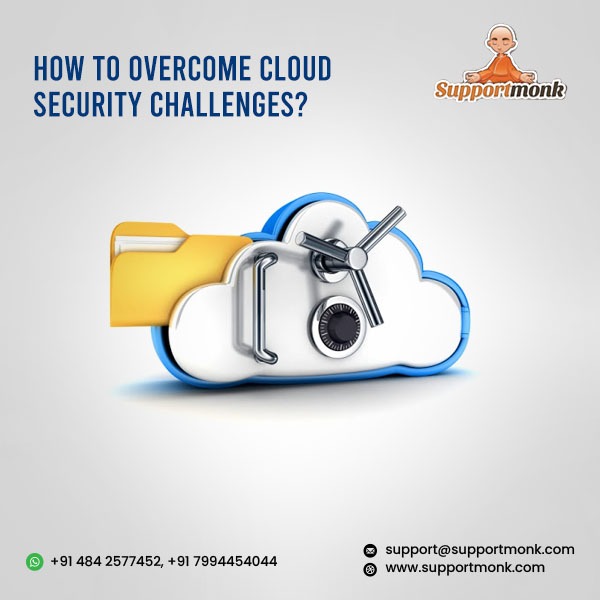 Be it offline or online, business is all about benefits. Therefore, it is highly imperative to realise what profits your enterprise and what not.
Cloud computing and security is one such technology where it empowers an effective operation and enhanced productivity in any business. Before we venture into cloud security and its challenges, let us have a brief understanding of cloud computing.
What is Cloud Computing?
Cloud computing is just storing and accessing information, data and other programs over the internet in place of computer hard drives. When activities are digital, concerns and challenges are bound to happen. Some of the challenges encountered in cloud computing are:
Security and privacy
Computing performance
Portability
Interoperability
Reliability and availability
Service quality
As far as these challenges are concerned, security and privacy is a major concern that needs emphasis against the other issues.
What is Cloud Security?
Cloud security or cloud computing security is a set of policies and controls carried out to safeguard cloud-based services and systems. These security measures are integrally formed to guarantee data protection, uphold regulatory compliance, shield customer's privacy and also set authentication provisions for individual users and devices.
Some commonly found cloud security issues and challenges are:
Pilferage of Intellectual Property
Violations regarding Regulatory Compliance
Limited visibility of cloud environment
Reduced control of cloud environment settings
Lateral attack spread
Increased complexity of security
The success of an organization to reign in the online realm is installed within addressing and overcoming these challenges. Let us take a look at some of the tips in surmounting these constraints:
Limit your cloud computing vendors
While dealing with cloud-based services and solutions, limiting your vendors is a primary factor because each one can have various security tools and practices that can make it difficult to manage. According to the experts from the best managed cloud computing services in Kochi, a defined selection and procurement process can fetch you the right cloud service provider where you can source as many solutions from a single cloud.
Verify your access to information about the cloud environment
As mentioned above, reduced visibility of the cloud environment is a serious threat to cloud-based security. For this installation, agnostic management platforms like Cloud Health, Microsoft Cloud, IBM Bluemix Cloud, Jamcracker, and other similar platforms enable you to employ customized security policies. Greater the cloud visibility, easier the control security.
Verify Security Service Level Agreements (SLAs)
This agreement or bond acts between a client and a provider. Venturing out into these SLAs can ensure
Meet the cybersecurity standards;
protect your business from untenably long service disruptions; and
Establish who is responsible for a data breach.
Cloud data encryption
Encryption is a process of encoding sensitive data before moving it to cloud storage. There are also encryption keys to decode or decrypt the encoded info. Office 365 Message Encryption is a built-in service for data encryption. As a result, you can eschew unwanted and unauthorized access to your system or data. Thus cloud data encryption is an efficient method in providing security assurance.
Bottom Line
If employed and implemented in the right way, choosing the best-managed cloud computing services in Kochi will be the right solution to overcome security issues in protecting data and maintain customer privacy. After all, the online era is all about adapting to the latest technologies. Embrace cloud technology makes it a top priority in securing info.